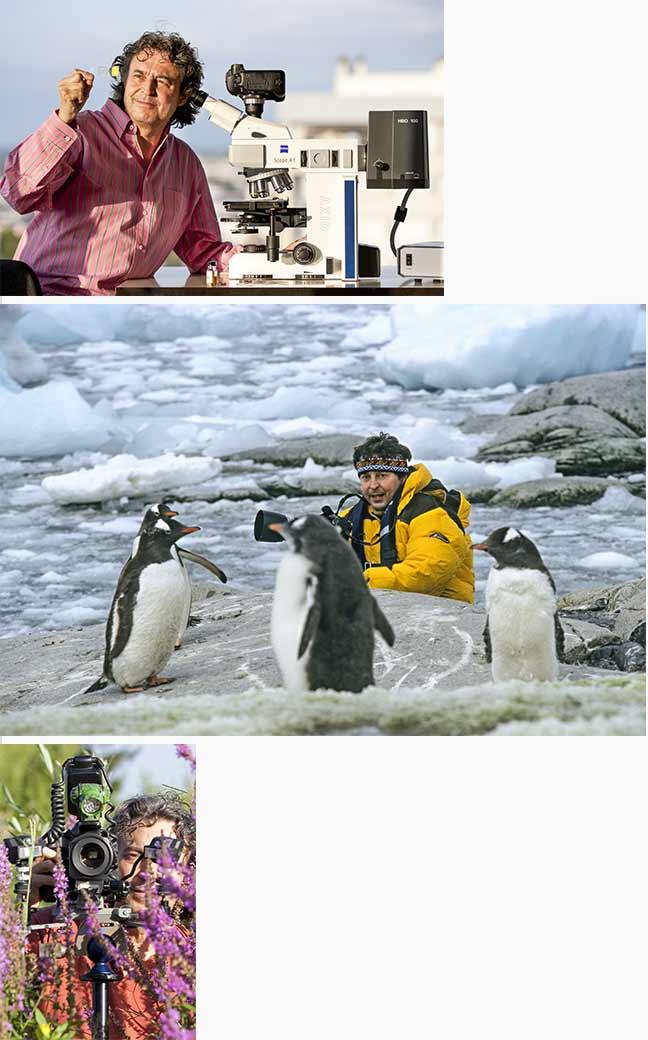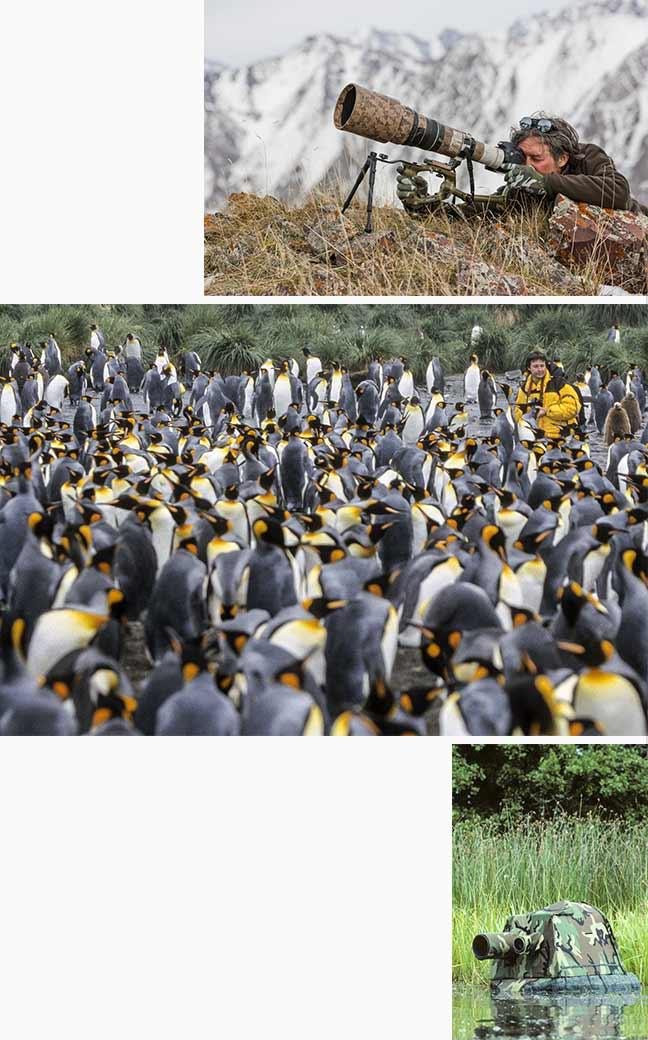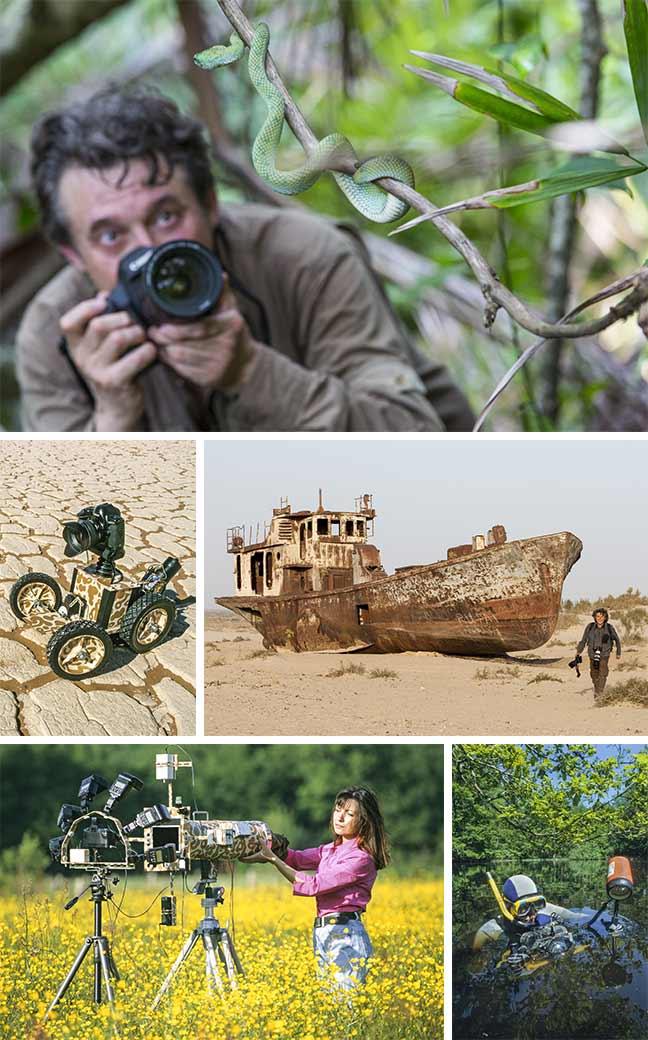 L'arche Photographique
Itemise and inform
Making of
A technical and logistic challenge
For this photographic campaign without no-go areas, Gilles Martin trained in all the techniques of animal photography. From scientific photography to shooting African big cats, and from macrophotography to underwater images, he covered all fields in the discipline. He also developed an entire home-made arsenal, making remotely controlled robots, floating hides, infra-red photographic traps, and other ingenious DIY devices, which allowed him to approach Europe's extremely shy wildlife.
A photographic inventory
At the end of this mission, 20,000 images will build up an overall picture of the living world, at its most exceptional and most vulnerable. Gilles Martin will have photographed the ecosystems of 100 countries and covered all the points on the globe where biodiversity is damaged.
Photo and video gear
2 Canon Body EOS 5D Mark III
1 Canon Body EOS-1D Mark III
1 Canon Body EOS-1V (for B&W)
Lens Canon EF 20mm f/2.8 USM
Lens zoom Canon EF 24-70 mm f/2.8L USM II
Lens zoom Canon EF 70-200 mm f/2.8L IS USM
Macro lens Canon EF 100 mm f/2.8L IS USM
Lens Canon EF 500 mm f/4L IS USM
Extender Canon EF 1.4x II
Extender Canon EF 2x II
Flash Canon Macrolite MT-24EX
Extention tube Canon EF 25 II
Extention tube Canon EF 12 II
Bellow Novoflex  series BALPRO for Canon EOS
2 Tripods Gitzo
Wimberley Head
Novoflex Head Magic Ball MB50
2 Infrared barrer Jama BIR3
GoPro camera Hero3 Black Edition
Microphotography gear
Trinocolar microscope Zeiss Axioscope A1.
For reflected-light (BF, DF, DIC) and fluorescence.
Objective Zeiss A-Plan 2.5x/0.06 M27
Objective Zeiss A-Plan 10x/0.25 M27
Objective Zeiss A-Plan 40x/0.65 M27
Immersion lens Zeiss EC Plan-Neofluar 100x/1.30 Oil Pol M27
Stereomicroscope Zeiss Stemi 2000 C. Range 6,5x to 50x