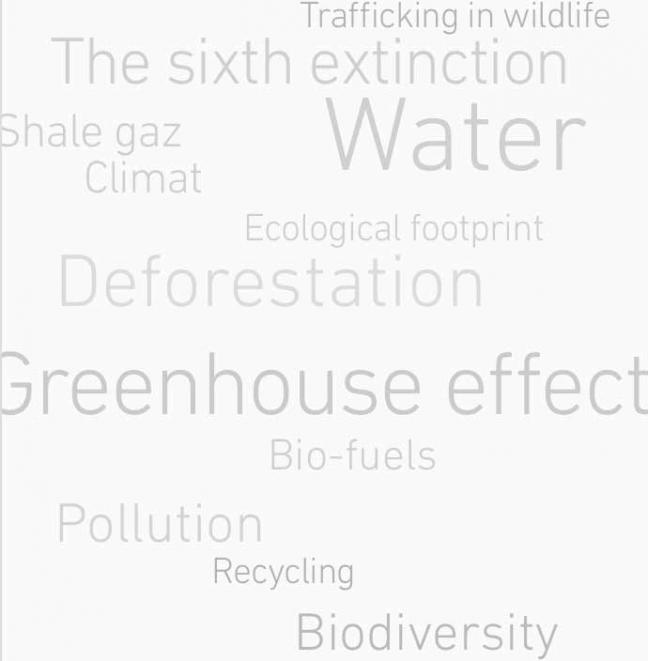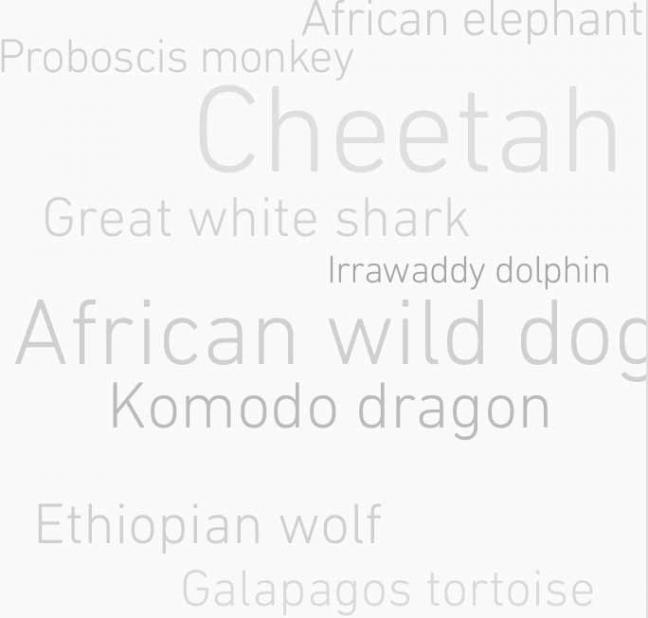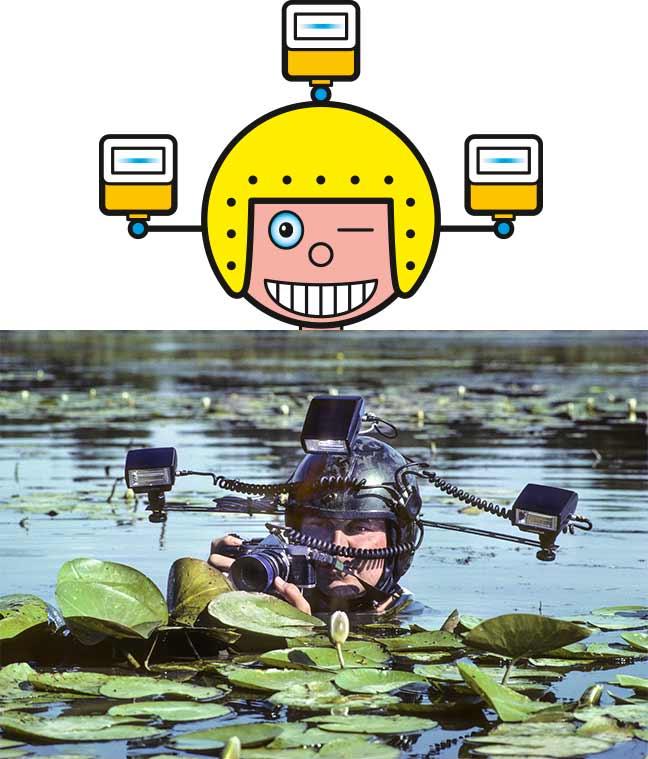 Affublé de son casque, Gilles Martin s'immerge jusqu'au cou pour photographier les libellules.
Photo : Houria Arhab
L'arche School
Educate and make aware
Martinator's origins
A trick
En 1989, Gilles Martin crée un casque original équipé de trois flashs lui permettant d'approcher et de photographier les libellules au ras de l'eau,  dans les étangs de la Brenne. S'inspirant de cet insolite accoutrement photographique, le dessinateur de talent Pierre Gras donne vie aujourd'hui à Martinator.
Martinator the "robot Mascot" Martinator
Martinator is a 12-year-old "robot mascot". Its three passions are protecting nature, travelling, and animal photography. It likes the "School Ark" section of the web site www.arche-photographique.org, to inform young people and raise their awareness of the dangers that threaten biodiversity.